What We Do
Located in Houston, we design and install Audio, Video, Lighting & Automation systems for:
Church / House of Worship
Small Business / Commercial
Corporate / Conference Rooms
Residential / Home Theaters
Educational
Auditoriums / Classrooms
Boardrooms
Sporting Arenas
Performing Arts Centers
Our Philosophy
'Keep it simple'
We strive to design and install systems that increase your productivity at work and enjoyment at home.
Anything less means we haven't completed the task.
The History of HI-FI DOC
goes back to 1970 when Michael Sven Martini of Houston, Texas, started the company. As a local electronics retailer Michael became increasingly popular with customers for making things work in an easy to understand way.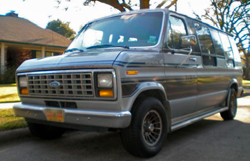 Michael operated this business as a consultant providing audio and visual integration for custom residential projects, offices, schools and area restaurants.
For the company's entire history, customers came by referral only, never by advertising. James R. "Jay" Bole, Jr., (current company President) and Michael were next door neighbors in 1987. They became friends through their common interest in all things (AV) audio / video / sound, and it wasn't long before they were collaborating on projects together.
Jay's background is in acoustics for the oil/gas industry where he quickly climbed the ranks in large companies such as Western Geophysical, DigiCourse and Input/Output, Inc. (now ION Geophysical)