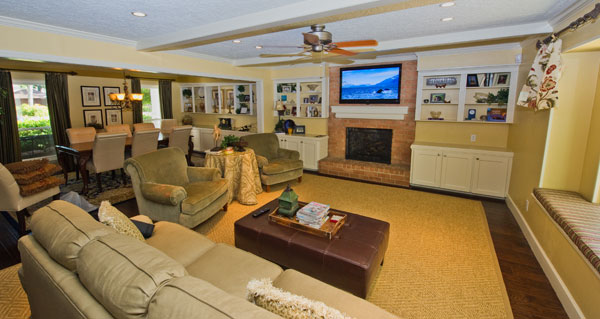 Don't be fooled by the simple elegance of this system. All wiring was routed through a 40 year old existing fireplace and equipment was concealed in new cabinetry designed for the supporting equipment.

Now the owners control all their audio / visual devices with a universal hand-held remote. It's as simple as pressing the Play button.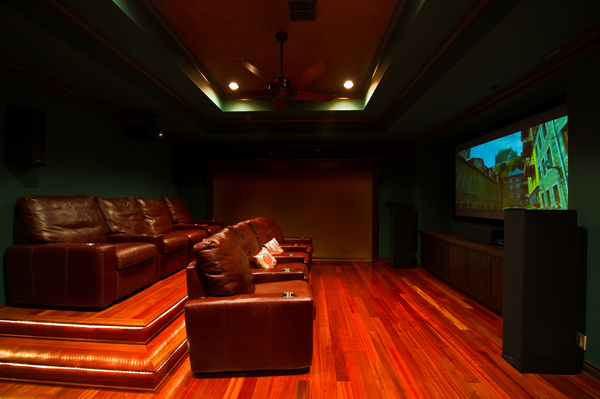 Our systems range from a simple stand-alone viewing area to fully integrated houses where multiple viewing locations can share the same program, listen to different music from room to room, and manage their home lighting, draperies and thermostats.

Lighting, drapery, sound systems, and whole theaters can be controlled by one or more customized remote control panels.

Aesthetics are important to enjoying the system. Our installations minimize or eliminate visible wiring regardless of the age of the home. We have become 'artists' in hiding wiring and equipment—so much so, that we have dumbfounded many remodeling contractors with our abilities.