Oak Ridge Baptist Church, Oak Ridge North, Texas
www.orbchurch.org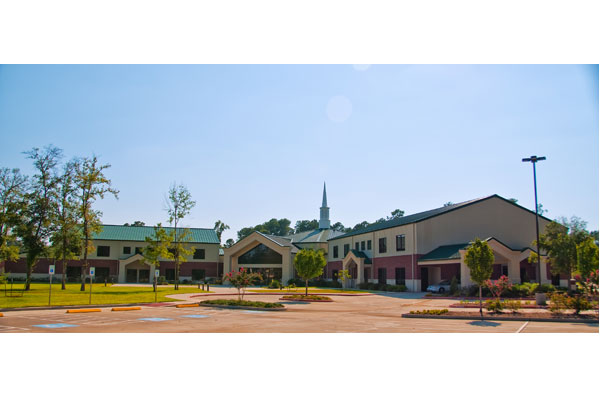 Gen. Contractor: Dayspring Construction
www.dayres.com
Size: 450 Seat Sanctuary
Lighting Designer: Gary Weintraub
Scope: Design Build, Lighting system.
Full lighting design services for white stage wash, color, and motion.
56 ETC Source 4® ellipsoidal instruments, 7 LED strips and 16 LED PARs
Four Rosco intelligent mirrors
Four Smart Mac moving head intelligent lights
ETC Smart Bar® dimming system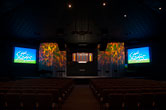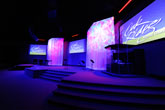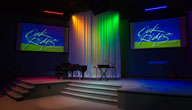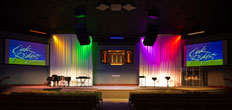 The Church at Aldenbridge, The Woodlands, Texas
www.tcaab.org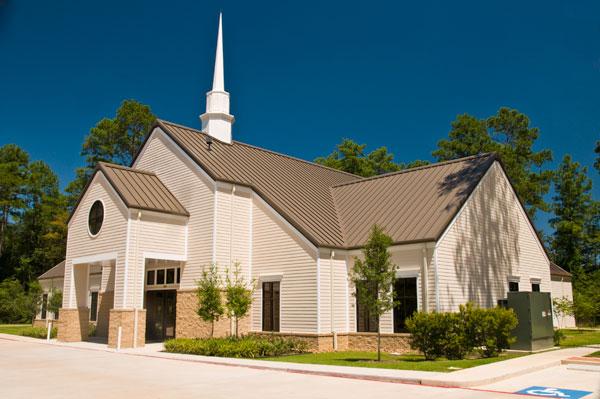 Gen. Contractor: Dayspring Construction http://www.dayres.com
Size:300 Seat Sanctuary
Scope: Design Build.
Audio / Video/ Lighting assessment and design services. Ground-up construction.
Incorporated a single Innovox Curvilinear Array flown discreetly with concealed dual 15" subwoofer
Allen & Heath 24 channel mixing console
Aviom personal monitor mixers
Projection system
Basic lighting system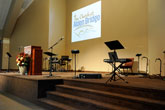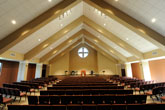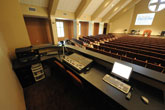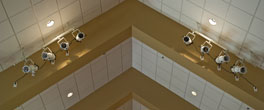 New Haven House of Prayer, The Woodlands, Texas
www.newhavenhop.com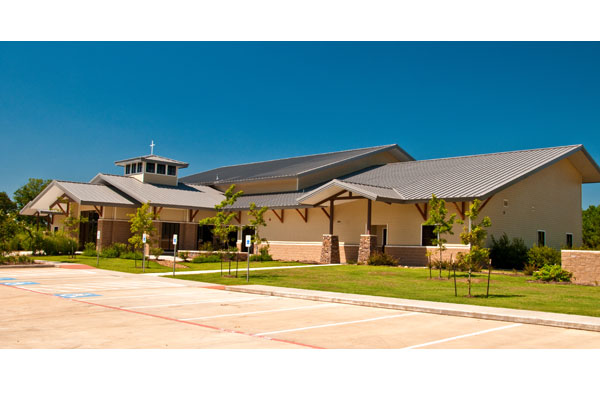 Consultant: Wade Worley
Gen. Contractor: Dayspring Construction www.dayres.com/
Size: 250 Seat Sanctuary
Scope: Design Bid Build. Ground-up construction
Incorporating Renkus-Heinz Reference Point Array speakers in three clusters of four elements arranged as a Left-Center-Right system with two twin 18" subwoofer cabinets
BSS signal processing
QSC amplifiers
Allen & Heath 48 channel mixing console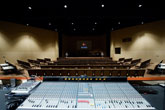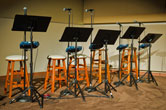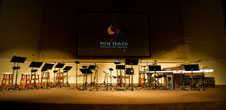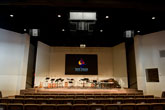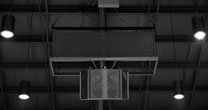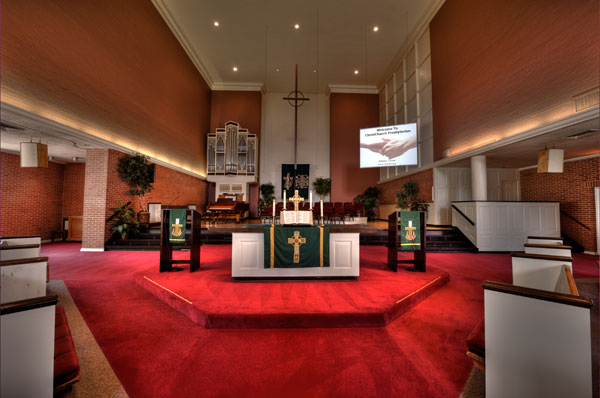 Size: 300 Seat Sanctuary
Scope: Flying rear projection screen, choir video monitor